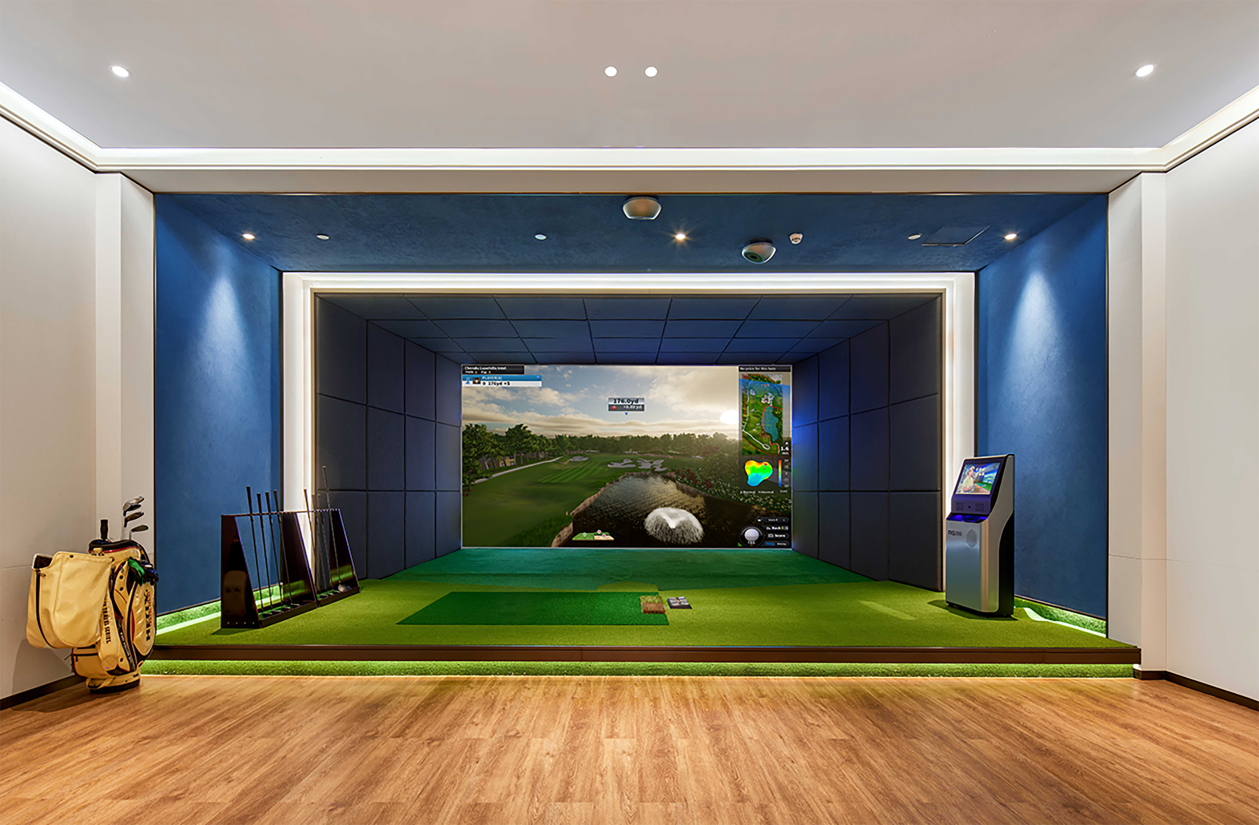 RG EAGLEYE
Binocular HD camera, which adopts HD image shooting and cutting technology, together with control and positioning technology and CPU graphics processing and computing technology, to achieve positioning, calculation and tracking of target balls and clubs
CONTACT US
RG EAGLEYE
Binocular HD camera, which adopts HD image shooting and cutting technology, together with control and positioning technology and CPU graphics processing and computing technology, to achieve positioning, calculation and tracking of target balls and clubs
CONTACT US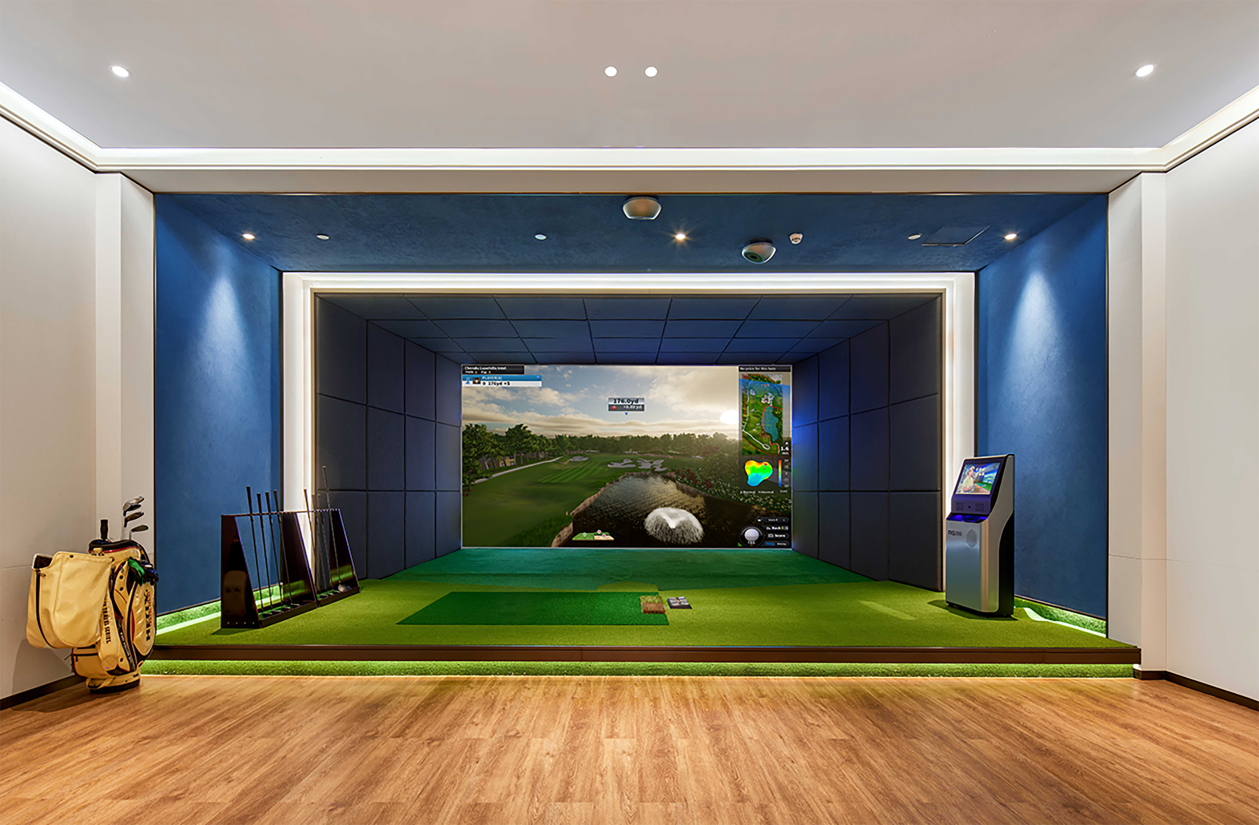 RG GOLF SIMULATION SYSTEM
FULL SCENE SOFTWARE RG-HDReal
RG Golf Simulation System Full Scene Software RG-HDReal
Independentlyresearched and developed by RG, adopting internationally leading 3D engine technology
Powerfulengine function makes the product experience more excellent
Independentlyresearched and developed by RG, adopting internationally leading 3D engine technology Powerfulengine function makes the product experience more excellent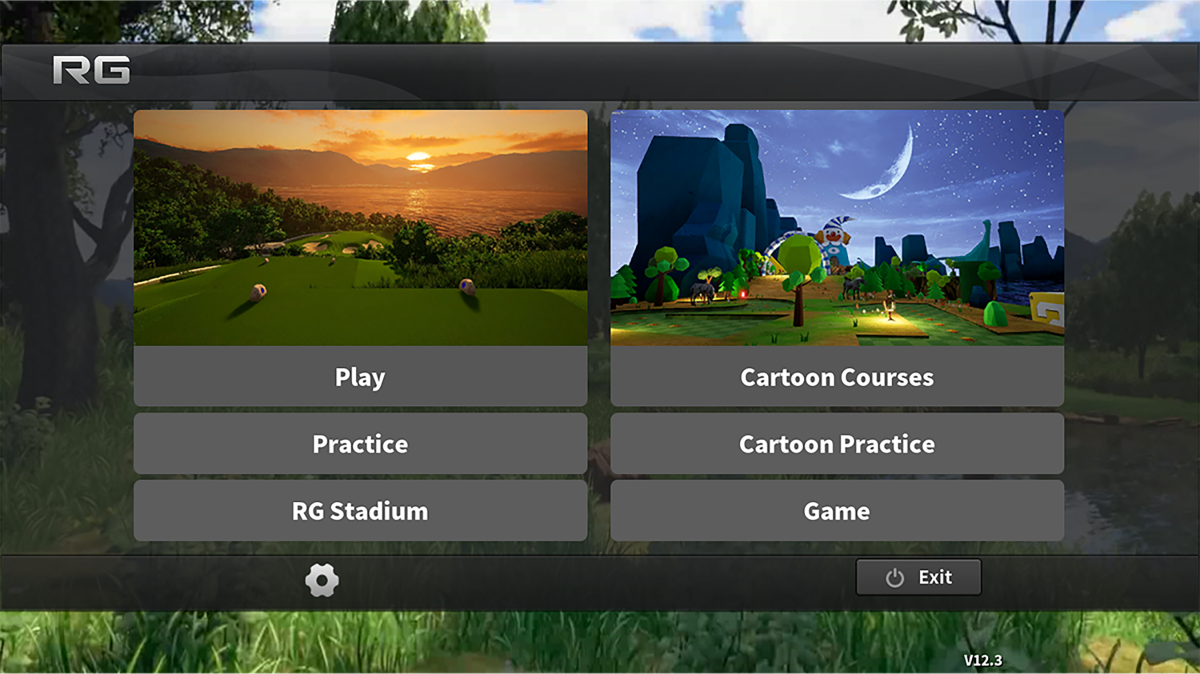 SIX PRACTICE MODULES BUILT-IN 15 PRACTICE RANGES
(1) Two driving ranges with functions covering all real driving range scenes;
(2) Six driving pressure practice fields, to practice the accuracy of Driver;
(3) Three putting practice ranges, including putting practice greens, slope putting practice greens and putter practice areas;
(4) Three fixed-point green practice areas, including the fort green, high-hit low green and island green;
(5) One cutting and pushing practice range, suitable for all the short-shot scenes.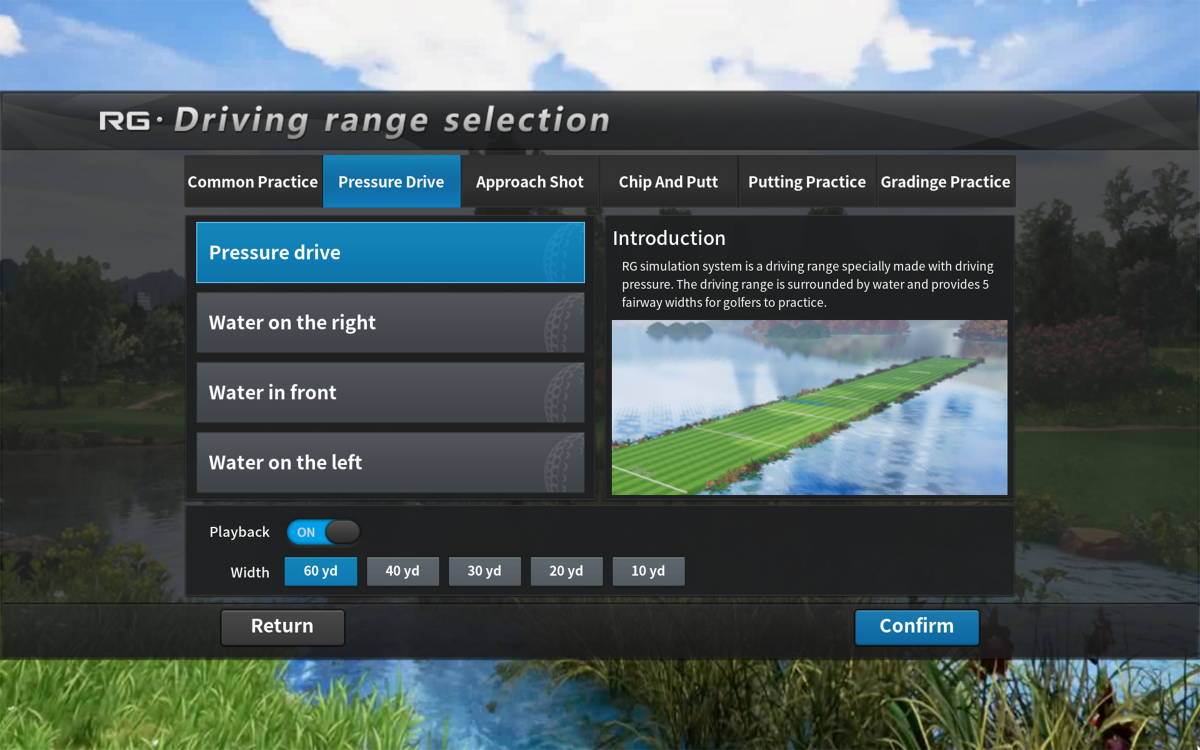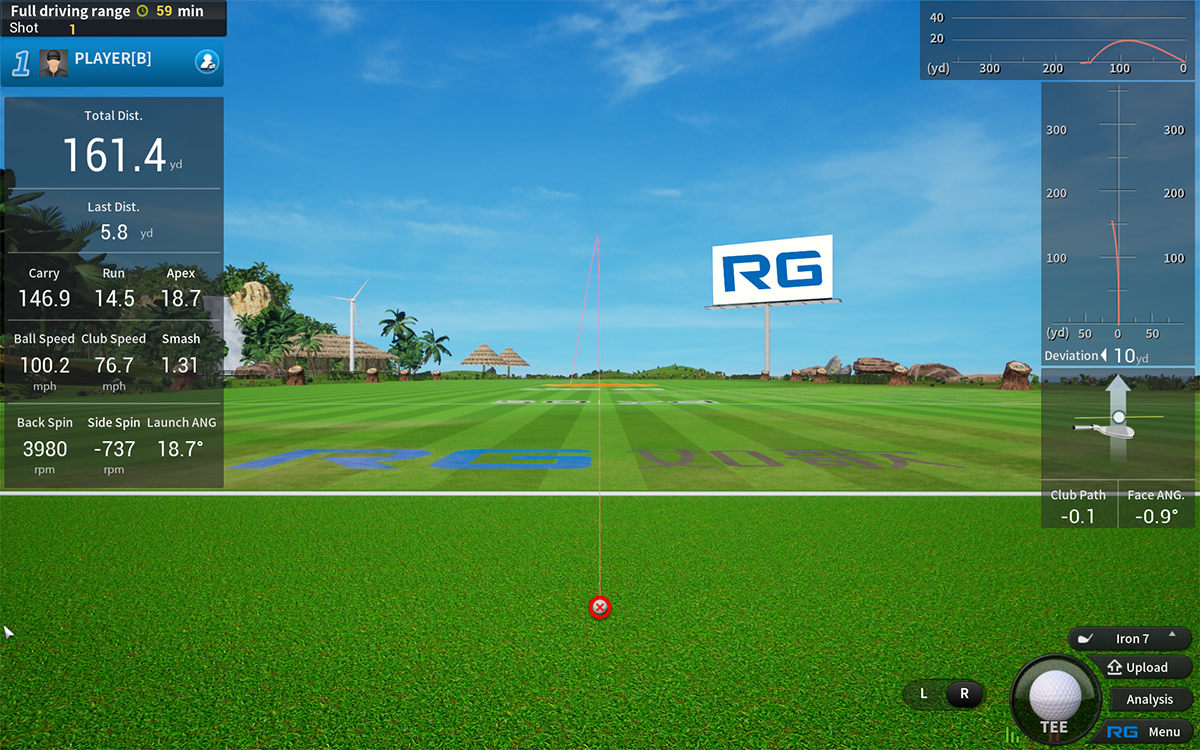 ESPORT PLATFORM
The golf long-distance combat platform allows golf to be free from distance and timeconstraints, so that golfers can enjoy playing the same course at the sametime, and maintain video calls.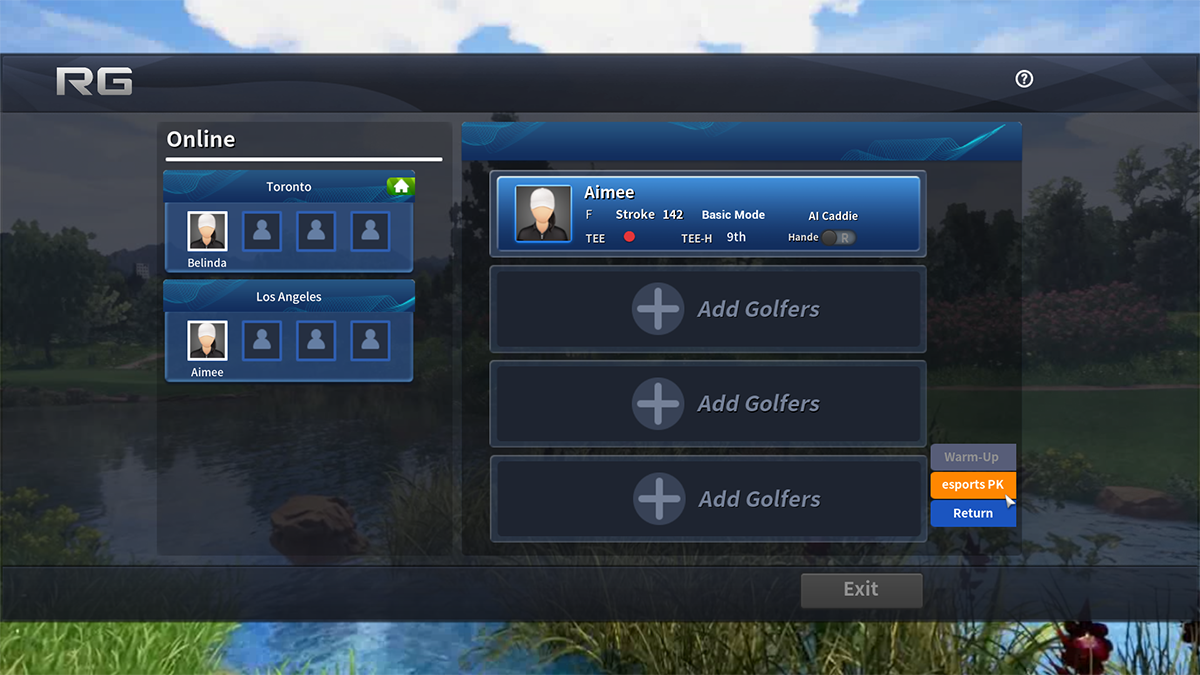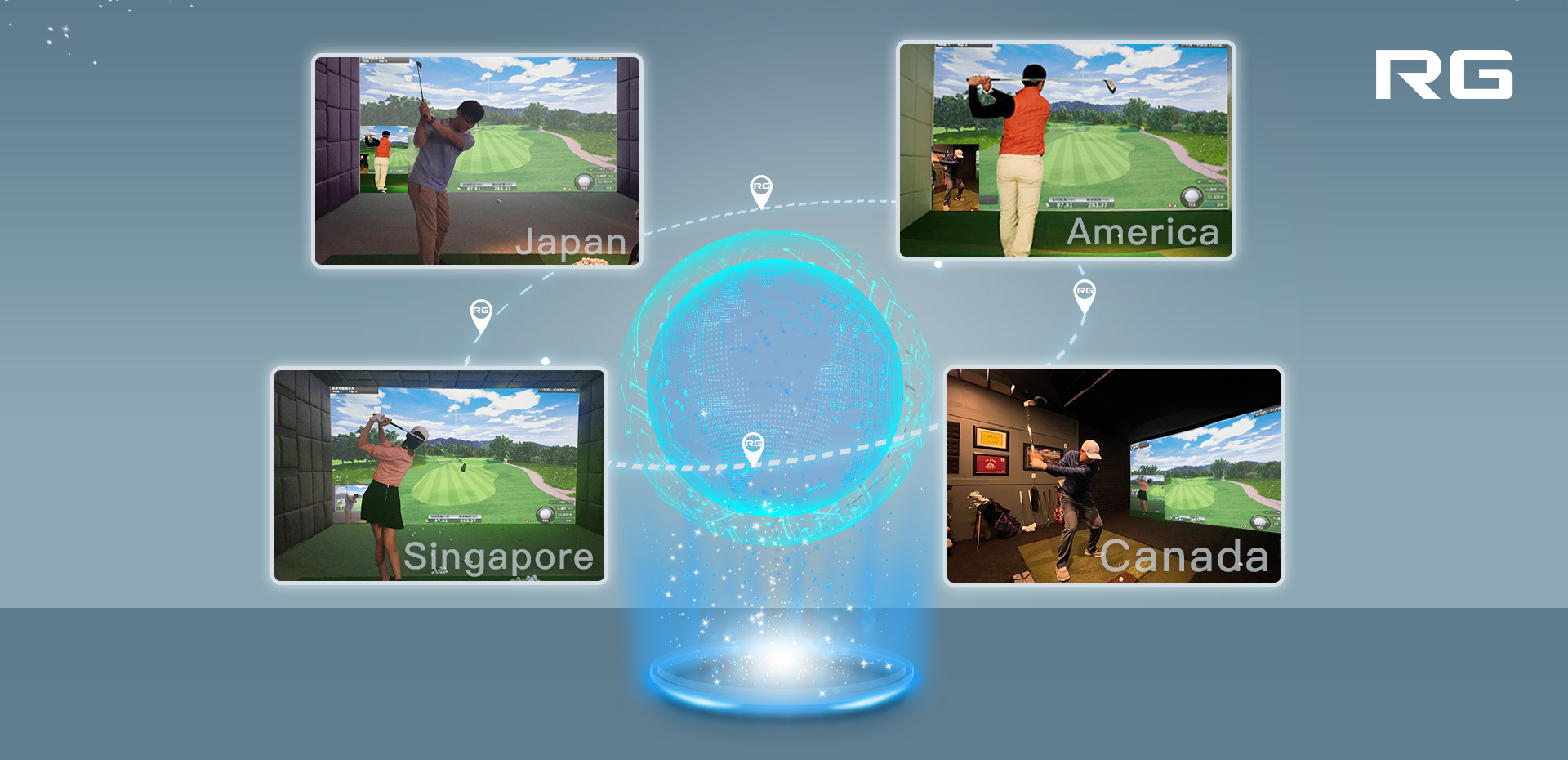 GOLF GAMES
(1) It includes mini Mini Golf, Putt Master, SCOREGOLF, Chipping Game and other games. The game is themed with the night sky and aims to make golf training interesting;
(2) Single/multiple team PK; Junior, advanced and professional players; Team grouping is flexible,so that players of different ages and different skills can enjoy the fun of golf.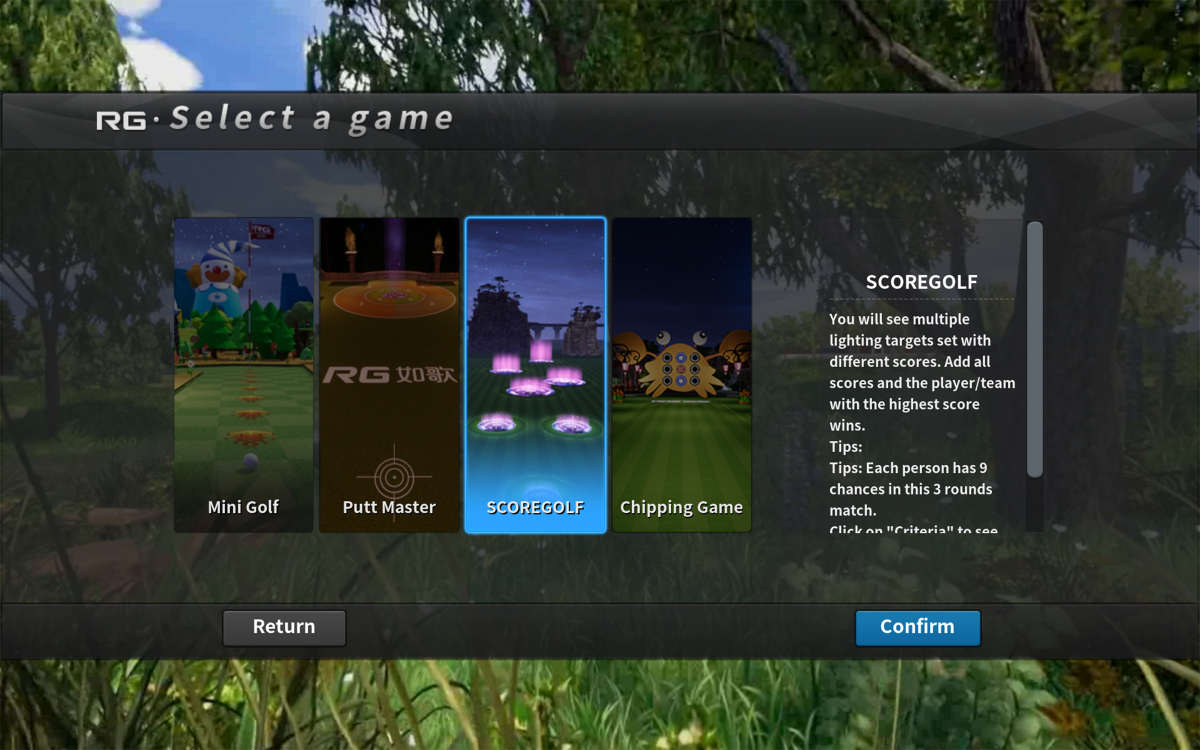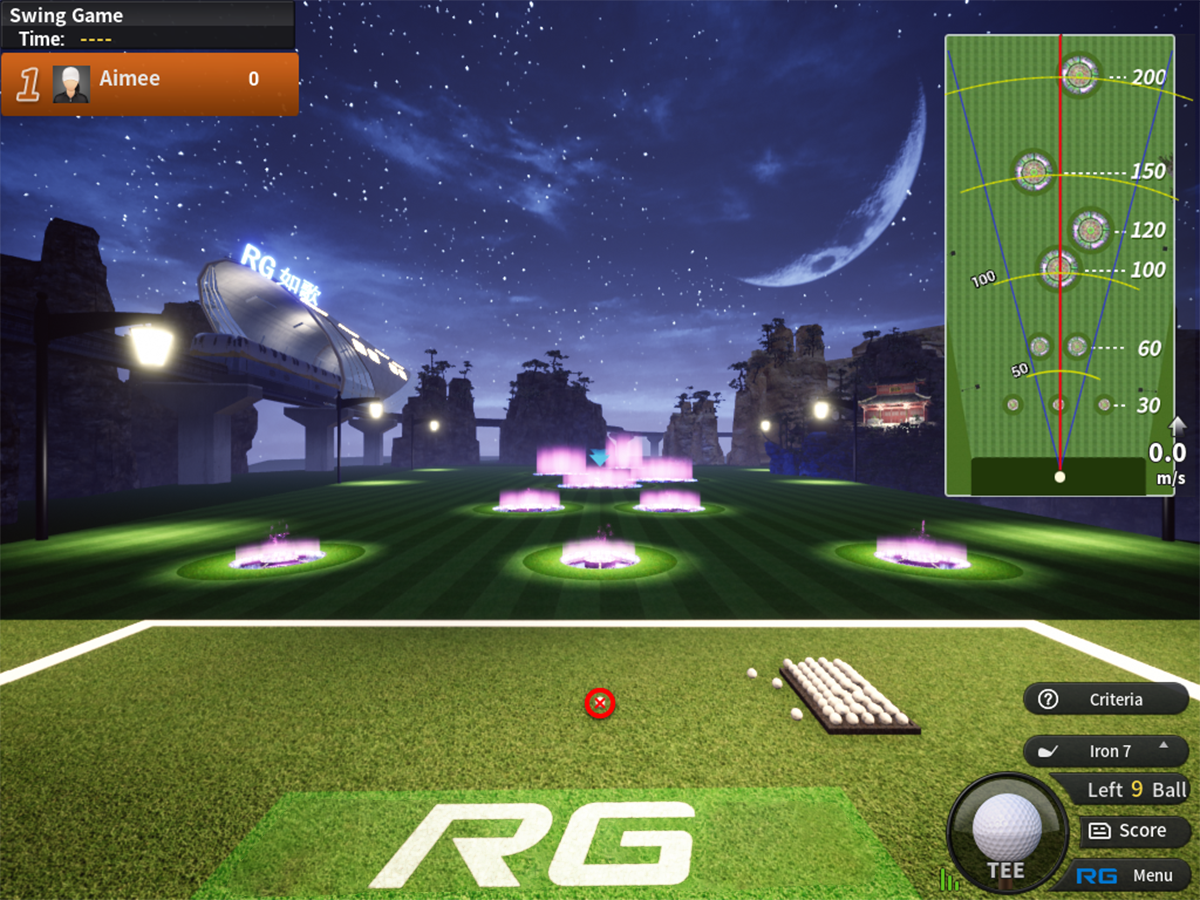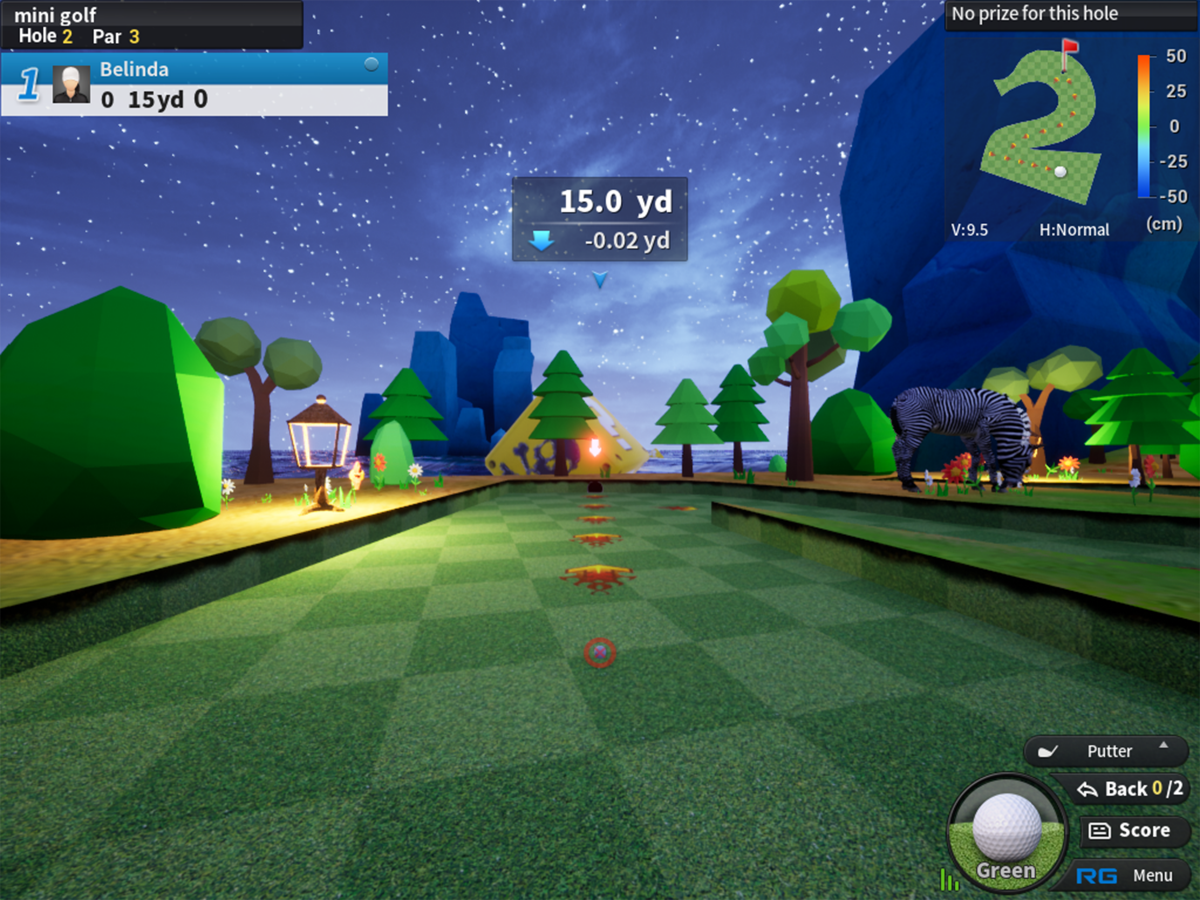 RG 3D GOLF COURSE
1: 1 Realistic 3D golf course
Professionalinclined multi-dimensional UAV aerial photography technology is used for shooting, 100+ real famous golf courses in China, including Beijing Topwin Golf and Country Club, Shanghai Sheshan International Golf Club, Guangzhou Sino Golf and Country Club, Shenzhen Guanlan Lake Golf Club, Chengdu Lushan International Country Golf Club, Hainan Wanning Peninsula Dunes Golf Club and etc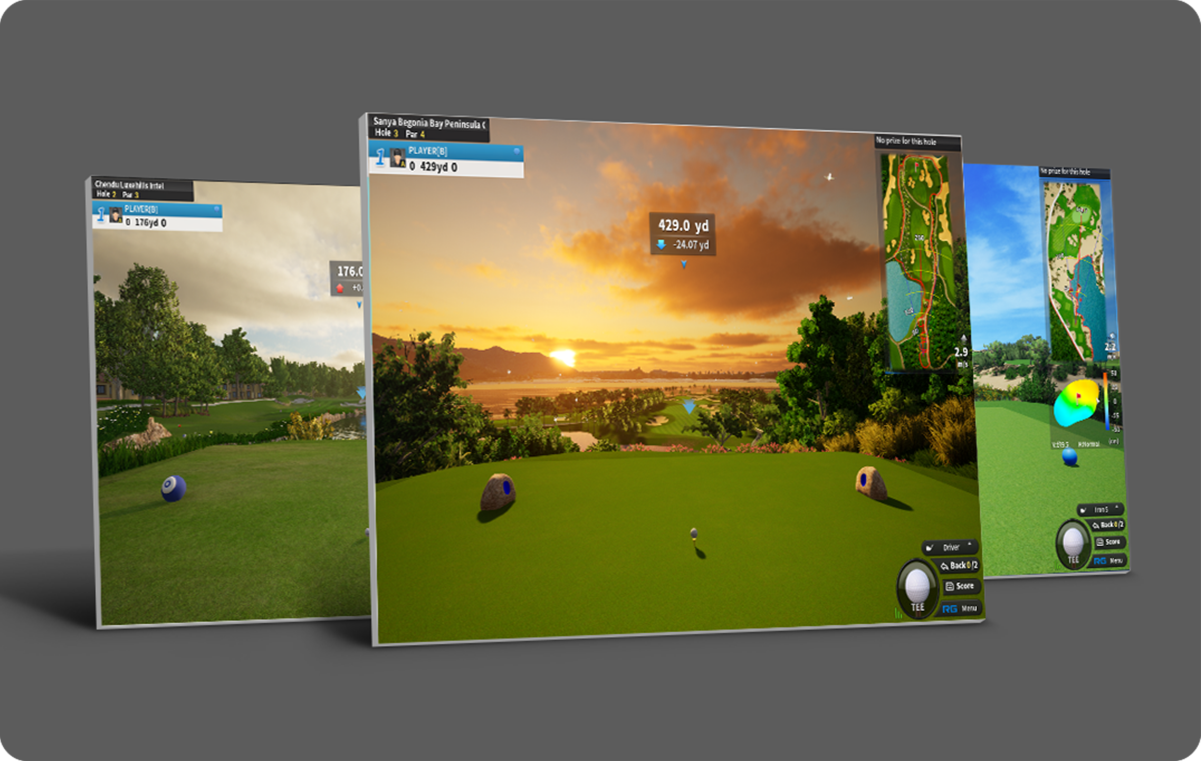 CARTOON GOLF COURSE/DRIVING RANGE
(1) The Innovative cartoon golf course and driving range;
(2) Short distance,bigger hole cup, full of fun;
(3) It includes many theme such as Happy Farm and urban roof;
(4) The drivingrange is seashore view with wide vision;
(5) The driving range supports the functions of video replay of hitting, action line analysis, etc., and provides data such as flight distance, takeoff angle, sidespin, spin, ball speed, etc.;
(6) The driving range supports the testing and recording of club data.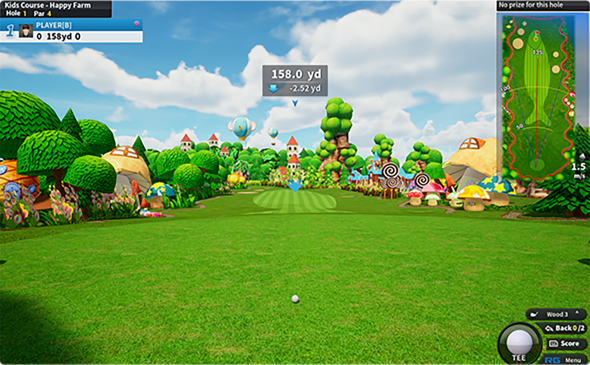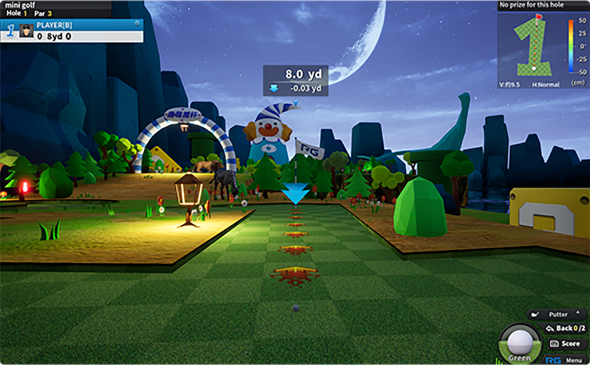 RG STADIUMS
There are more than 700 RG online stadiums in China, Canada, Cambodia, Malaysia, America and other countries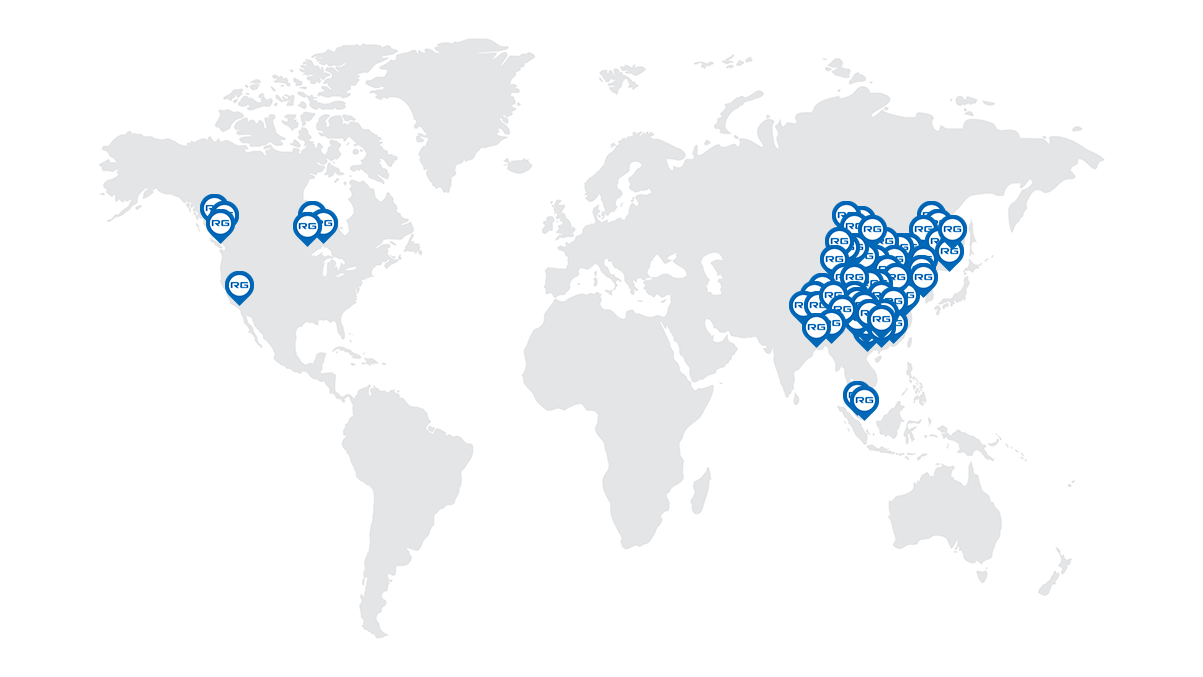 CASE OF GOLF HALL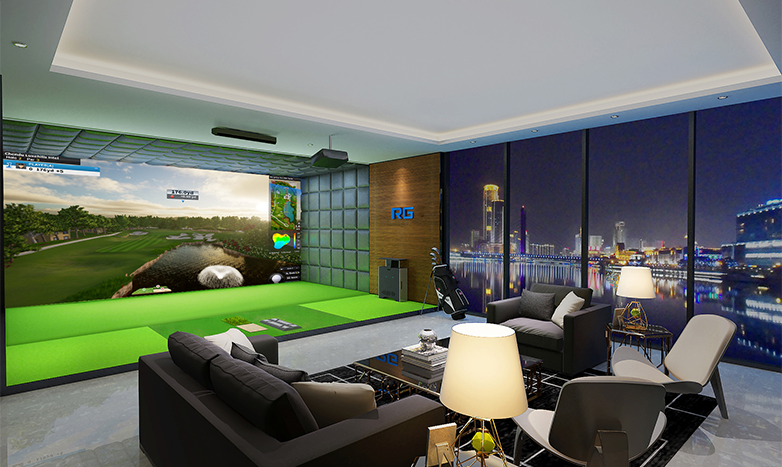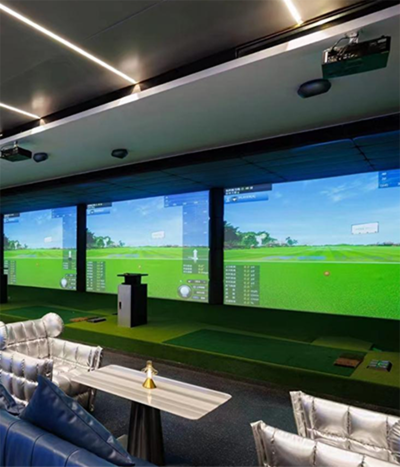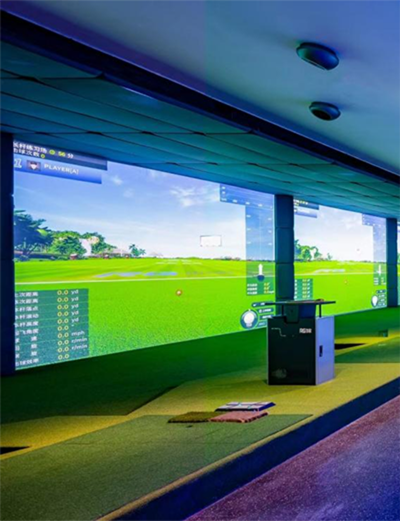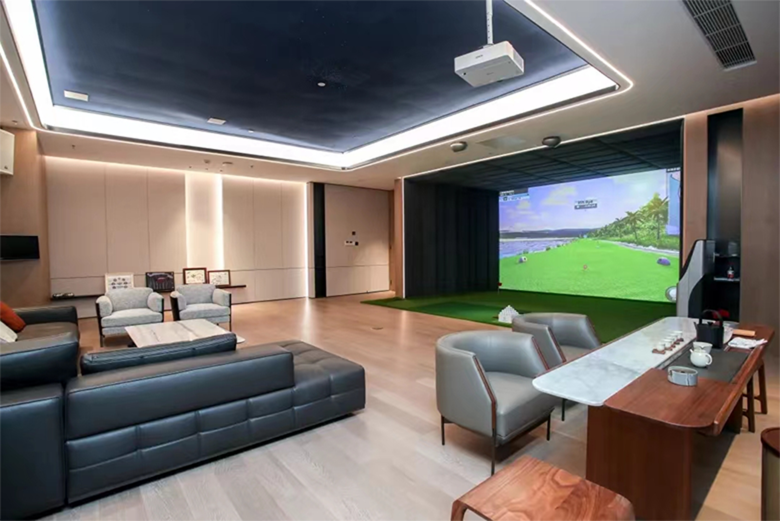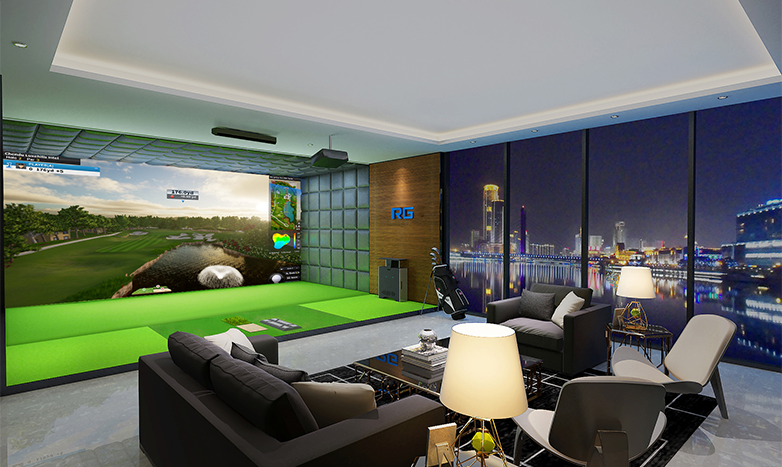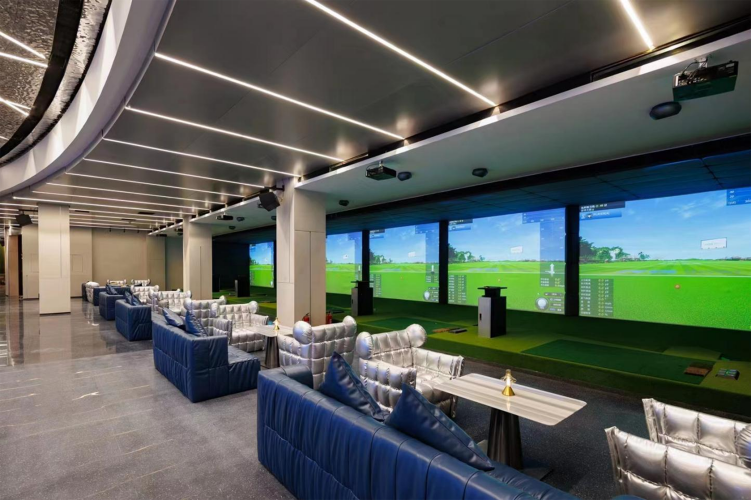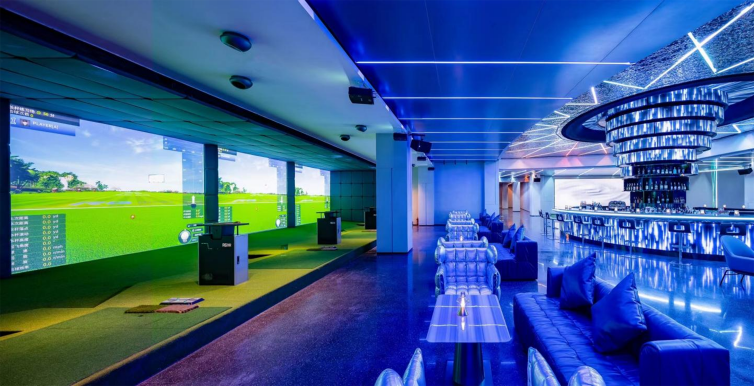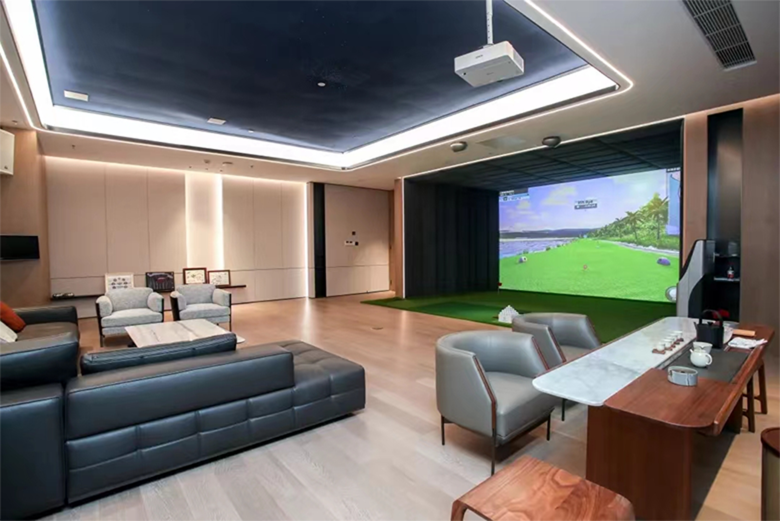 ABOUT US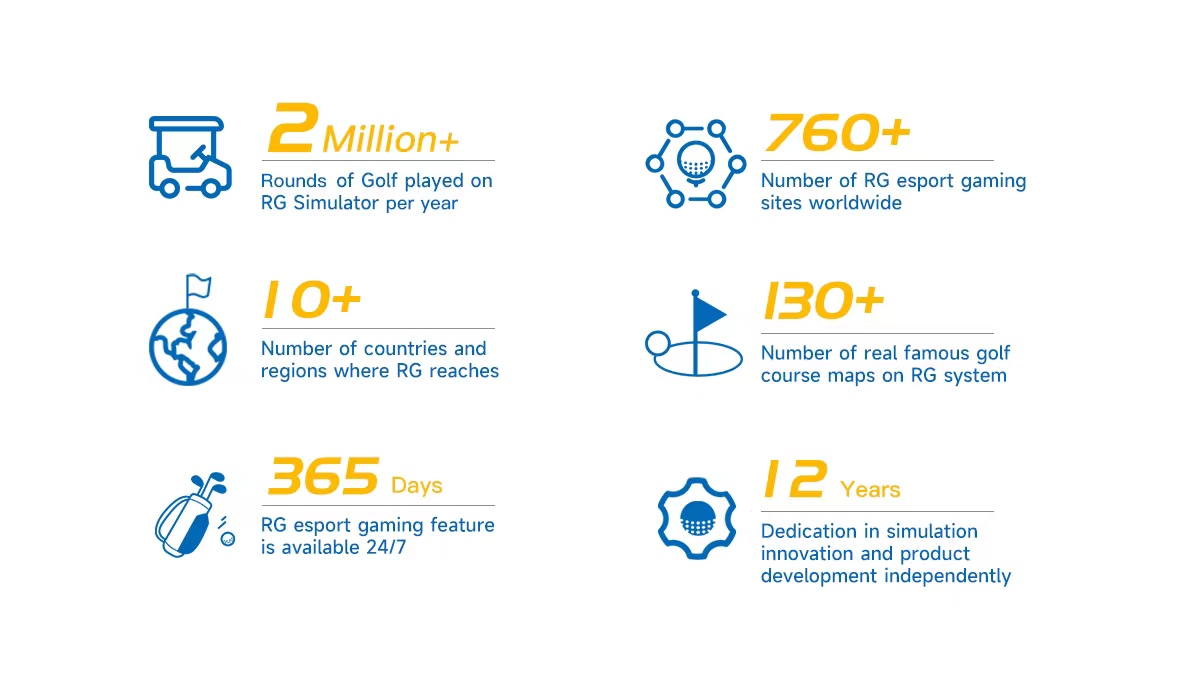 PARTNERS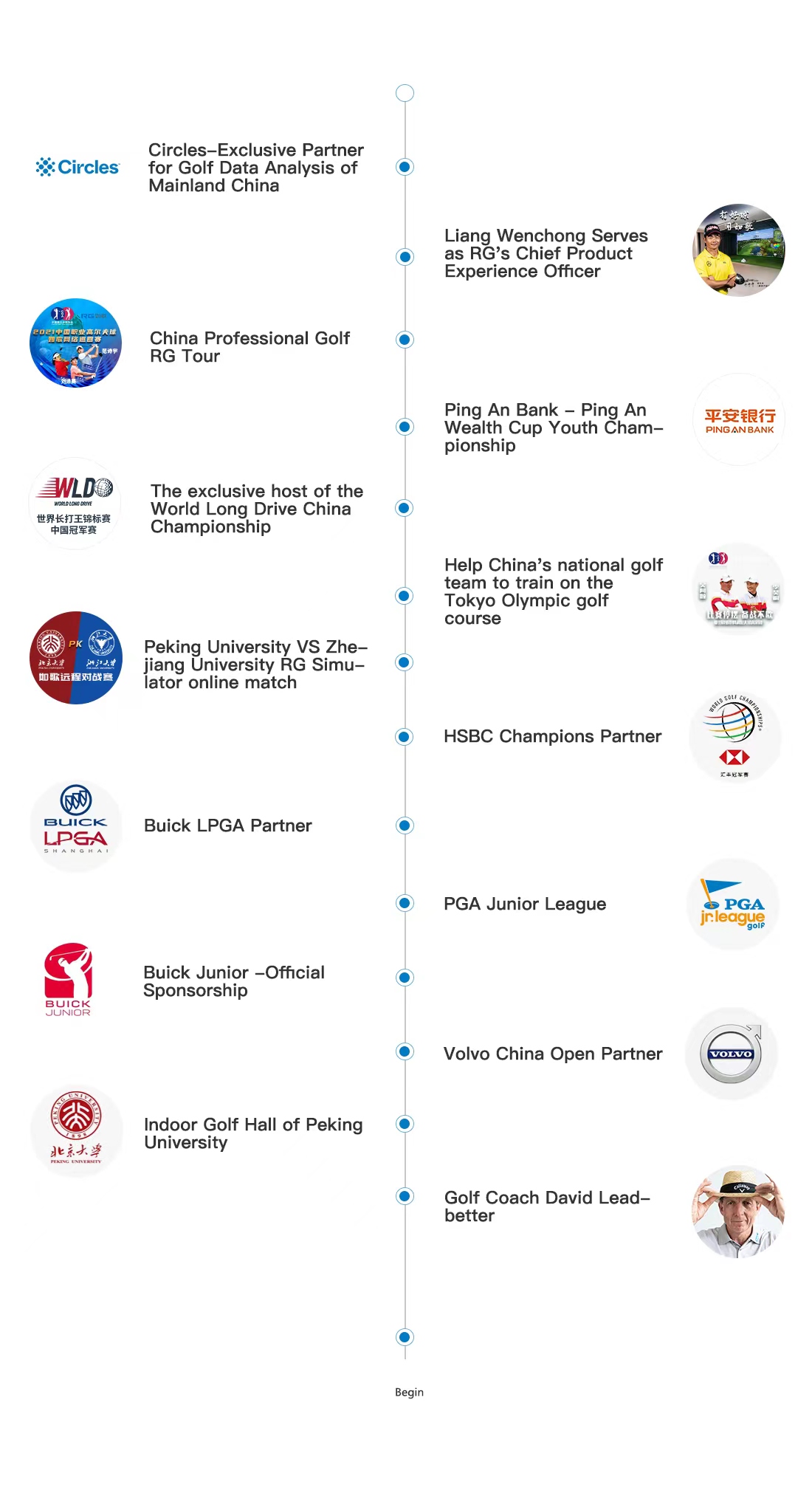 CONTACT US
Play RG Indoor Golf Simulator and customize your exclusive golf space
RG International Experience Center
Toronto RG Golf Experience Center
29 the links road, North York, ON, M2P 1T7
Vancouver RG Golf Experience Center
Ace Badminton Center, 9151 Van Horne Way,Richmond, BC Canada
Singapore RG Golf Experience Center
100 Turf Club Road #01-02, Horsecity, Singapore 287992
Los Angeles RG Golf Experience Center
288 N Santa Anita Ave,Arcadia,CA 91006